Your Library Card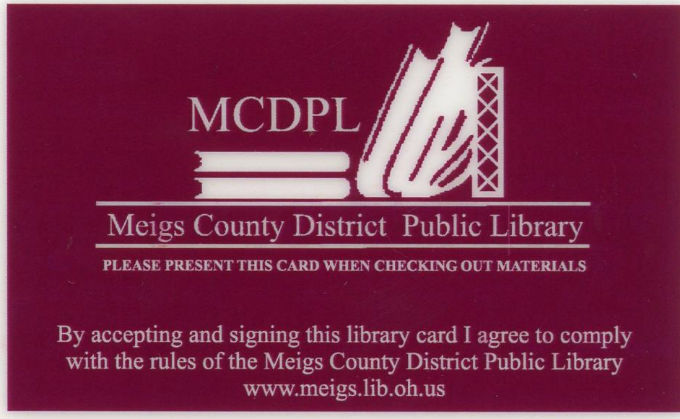 Applying for a library card is easy and free.  Applicants must provide a picture ID that includes the applicant's name and current address.  Children must be accompanied by a parent or legal guardian and will be required to show a birth certificate or proof of address.
Lost Card
Please report a lost or stolen card immediately. The cardholder is responsible for all items issued to their card.
Replacement Card
A replacement library card can be issued for $3.00. The first card is free.
Online Access
Patrons may reserve items, renew items and update account information through the library website. Patrons may access their online account by using the library card number which appears on the back of the library card and a four digit PIN.  To obtain a PIN, contact the library.  Changing a PIN can be done online.  An EZ Log On can be created through the catalog. This is an option to log on with a patron-created username and password, rather than using the library card number and PIN.